Expert Service. Exceptional Data. Quality Results.
Pipeline operators and utility companies worldwide are increasingly required to provide positional and depth of cover data for pipelines and cables at locations where they cross bodies of water, sensitive ecological zones, active geologic zones, and utility right-of-ways. Without this data, there is a possibility of recurring regulatory fines. That's where we come in.
We take a Revolutionary Approach to bring you Unparalleled Results.
DoC Mapping's innovative approach to buried pipeline and cable mapping is revolutionizing the way that depth of cover surveys are conducted and the manner in which the data is reported. With years of experience, the DoC Mapping team has developed a process that allows these surveys to be completed faster, safer and more accurately than the more traditional methods (i.e. diver jet-probing, sub-bottom profiling and magnetometer readings). Our reduced time on-site results in a lower cost to the operator.
Whether buried in a shipping channel or under a residential neighborhood, DoC Mapping provides a detailed representation of the target infrastructure that is unlike anything previously available. For surveys in waterways, divers are not required, increasing safety and dramatically reducing exposure to liability. For surveys on land, the density of data points is vastly increased, in some cases over 1000-fold.
Integration of top of the line GPS and locating technologies allows all data points to be time-synced and geo-positioned automatically resulting in accuracies that were previously unavailable.
Improved Safety
Safety is job #1 and it encompasses all that we do.
Increased Accuracy
We use tech selection and integration to drive results.
Faster Turnaround
Our time-saving process keeps overall costs low.
Better Data Quality
Innovative methods bring vastly superior results.
We use Collaboration and Innovation to provide Exceptional Results.
DoC Mapping utilizes an extensive network of partners, including locally licensed engineers and land surveyors, throughout the US and Canada. Our partner network allows for smoother operations and assures compliance with local regulations.
Meet Our Team
Get to know the talent who power DoC Mapping
We are a dedicated team of professionals who focus on understanding the complex needs of your project. We bring knowledge, insight and experience to offer comprehensive solutions to your most complex project challenges.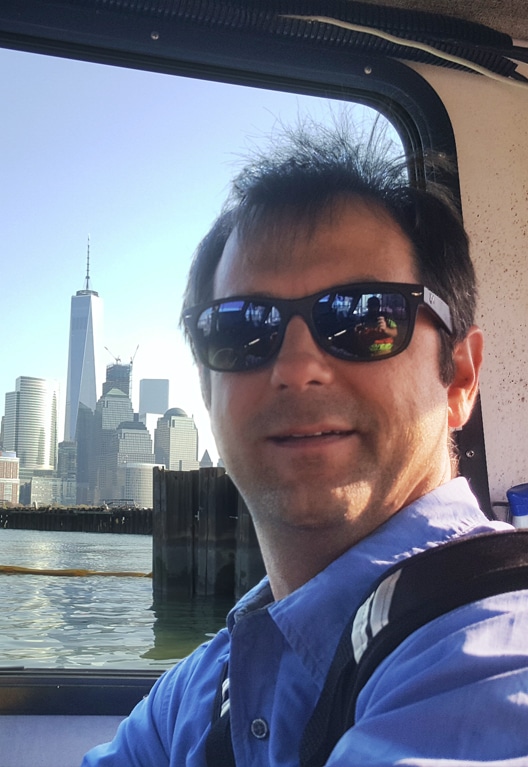 Milton is President and CEO of DoC Mapping, and one of our founding partners. He has a background in business management and business development of technical and inspection related businesses that spans 15 years. He runs all business related aspects as well as business development. Milton has a special interest in delivering services and products that advance our customers' business with a focus on superior customer service.
Milton Morris
President / CEO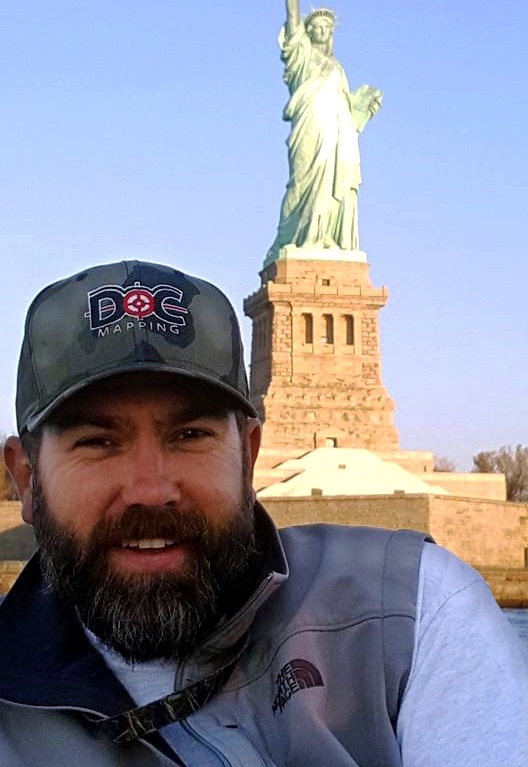 Pete is one of the founding partners of DoC Mapping. He has a background in geo-sciences, inspection and underwater operations that spans over 20 years. He runs operations and does technical sales for the dredging market as well as special projects. Pete enjoys figuring out solutions to complex problems and always aims to over-deliver.
Pete Weber
Chief Operations Officer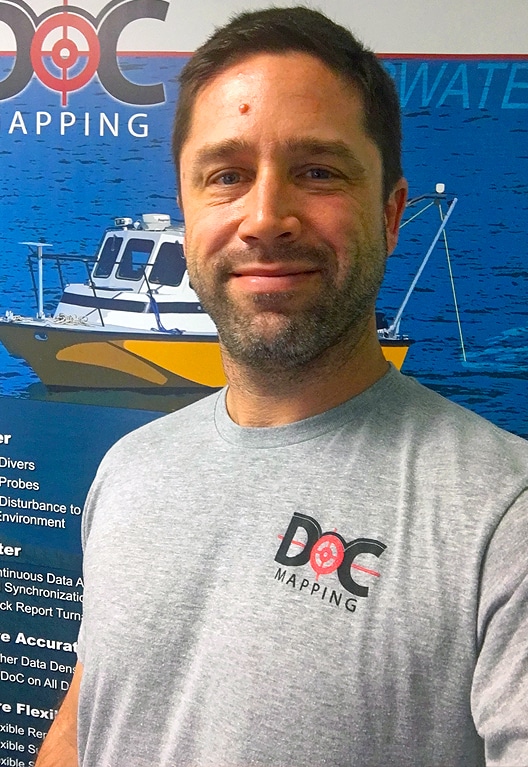 As one of the founding members, Noel is responsible for DoC Mapping's unrivaled data output and visualizations. His background combines graphic design, hydrography and data-analysis program development, all of which contribute to DoC Mapping's "high-quality / fast turn-around" philosophy. Noel is also involved with business development and retention through constant technological process advancement, frequent client interactions, and problem-solving in both broad and detailed situations.
Noel Nelson
Chief Data Officer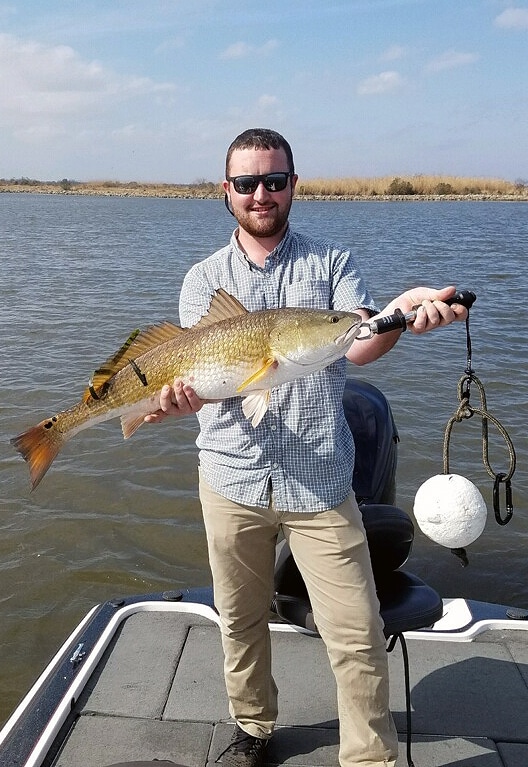 Ben's role at DoC Mapping started as a field technician, with an extensive amount of work experience in the midstream sector of DoC Mapping. Ben has used this background to transition into a sales and operations role; understanding how our technologies work and how they can be best utilized makes him a valuable resource in the midstream market. Ben enjoys being outdoors in his free time. When not working, you will most likely find him hunting or fishing.
Ben Atchison
Midstream Sales / Operations Manager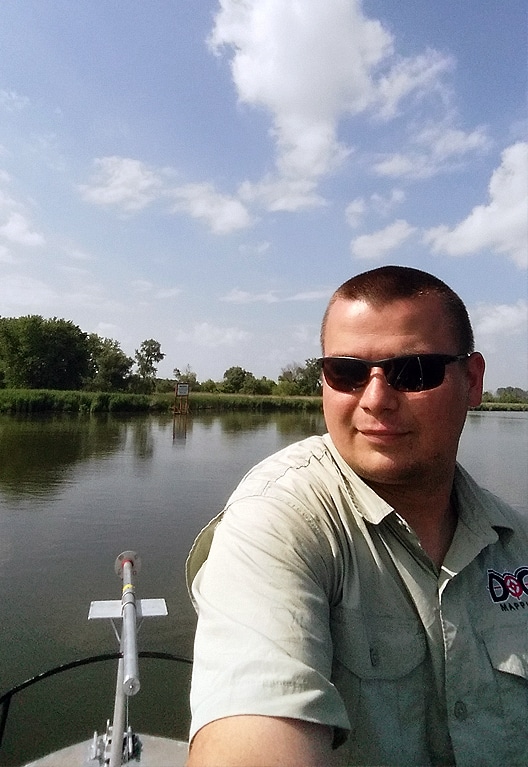 Jan's primary role at DOC Mapping is as a project manager for large scale multisensor projects, incorporating the entire suite of DoC Mapping's capabilities. When not in the field, Jan works on new equipment projects, including unmanned and autonomous vehicles and equipment improvements. Jan's background includes a BS in Marine Geology and 13+ years of deep water ROV and internal pipeline inspection. Jan enjoys working with new technologies to provide our customers a new view of their buried infrastructure.
Jan Trienekens
Field Operations Lead - R&D / Technical Applications
Contact us today about your project!
You need skilled specialists on your side. Let us work with you to get the data you need, quickly and expertly.