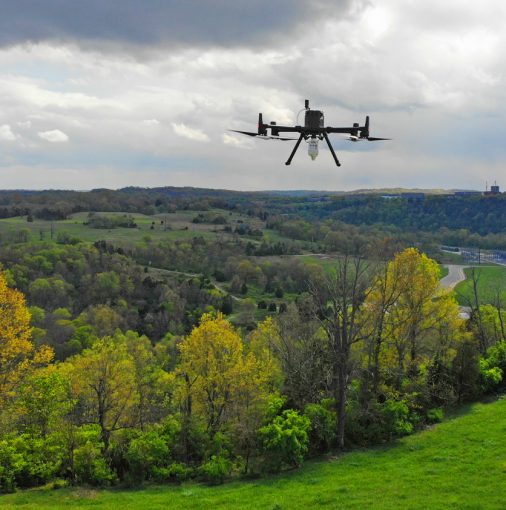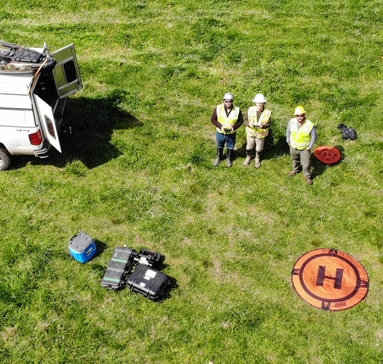 Innovating Surveys – As DoC Mapping evolves and pushes the mold to produce and illustrate higher quality data for every site surveyed, we've tasked ourselves with expanding our arsenal of services. We've perfected the art of pipeline locating, single-beam, multi-beam, side-scan, topography, and photogrammetry. A new tool was ready to be challenged and a LiDAR drone was the answer. In Fall of 2020, DoC Mapping purchased a LiDAR drone to capture high density large-scale swaths of land to cast to our wide range of services. Our experienced field technicians are held to FAA regulations while piloting the LiDAR drone. With the addition of this drone, we are further perfecting our craft of delivering only the highest quality data. DoC Mapping constantly looks for fresh and inventive ways to culminate our performance to consistently put us ahead of our competition. See below for high-quality LiDAR examples we have completed. There are also example datasets of LiDAR sites located in the 'Data' tab on our website.
---
Case Study #1
Greybull River (Wyoming) – In Fall of 2020, DoC Mapping completed a LiDAR survey roughly 175 Acres in Wyoming. This was our first LiDAR survey and it went tremendously. Our trained field technicians operated the drone to efficiently map out a flight route to gather topographic data within the survey extents. Pictured to the left is a color-coded elevation model of the site.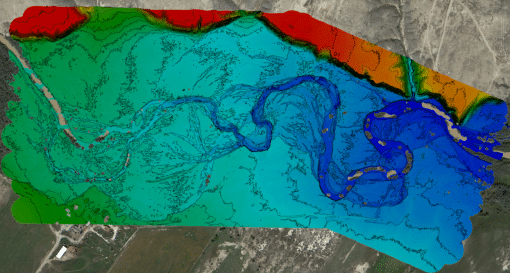 ---
Case Study #2
Whiskey Bay (Louisiana) – In February of 2021, our team collected high density LiDAR and multibeam data at a site in Southern Louisiana. We were able to collect prodigious data on a bank failure encroaching on nearby pipelines. This site is a picture perfect example of a 3-D LiDAR and multibeam mesh. An outstanding approach to precisely see what is persisting at any project.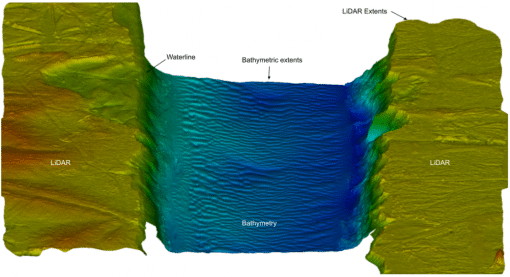 ---
Case Study #3
Beaver Creek (South Dakota) – In January of 2021, a dry creek bed in South Dakota was surveyed with an area of 174 Acres. Temperatures were as low as 20°F, which didn't pose an issue as our LiDAR drone can withstand a temperature threshold between -4°F and 149°F. Studying fluvial processes is crucial for future river direction modeling along with assessing pipeline integrity and encroachment.