DoC Mapping performed a depth of cover analysis last month on a large section of the Lower Fox River in Green Bay, WI. Seventeen (17 ) utilities crossing under the Fox River were located in 12 days!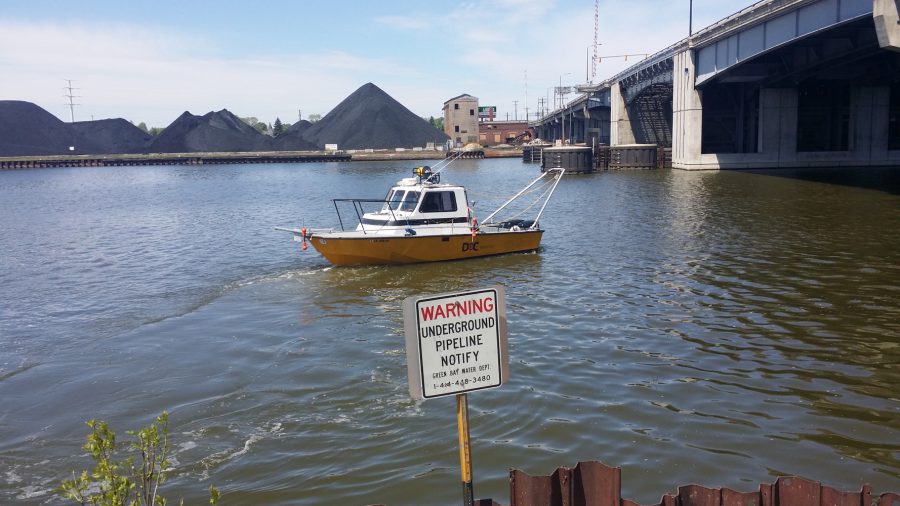 The Fox River has been undergoing a massive cleanup that is designed to reduce risk to human health and the environment due to the presence of PCBs in the Fox River sediment. It's a multi-year cleanup effort that includes dredging, capping and covering over a 13-mile stretch of the Lower Fox River. The project officially started with dredging and processing on April 28, 2009.
Our role in locating these utilities this last spring, was in preparation for all dredging operations within the areas where they exist. Below are a few videos from DoC Mapping's time on this project.